Meet the experienced and friendly doctors and staff who make Vision Source Family Eye Care the leading provider of vision care products and services in Brunswick.
---
Dr. Ian Buchli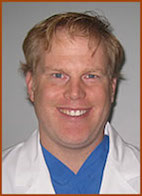 Dr. Ian Buchli, a native of Bismarck, North Dakota, graduated from Bismarck Century High School (1989) with general and vocational degrees. He earned an undergraduate Bachelor of Arts diploma in Biology, Chemistry, and Political Science (1993) from Concordia College in Moorhead, Minnesota. While at the Pennsylvania College of Optometry on his way to earning a Bachelor of Science degree (1995) and an Optometric Doctorate (1998) he won the Presidential Scholarship each year. Dr. Buchli's resident experiences include: Omni Eye Services of Atlanta, Georgia; Moncreif Army Hospital, Fort Jackson, South Carolina; The William Feinbloom Vision Rehabilitation Center for Low Vision and the Blind, The Lynch Pediatric and Learning Center, and The Glaucoma Center of Excellence, Philadelphia, Pennsylvania.
Dr. Buchli started his career practicing in North East Colorado. Like many other people he wanted to move to Coastal Georgia when the opportunity arose. This opportunity came in January of 2000. Dr. Buchli purchased Vision Source (formerly Optical Illusions Eye Care) from Dr. Robert Chapman. Since that time, Dr. Buchli has added new offices in St Mary's and Jesup to better serve the people of South East Georgia.
---
Dr. Glen Knezich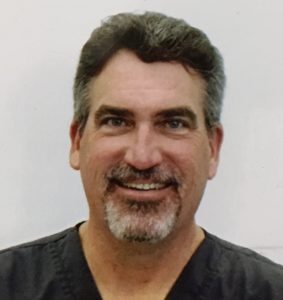 Dr. Glen Knezich hails from Cinnaminson, New Jersey, graduating from CHS in 1975. He earns his Bachelor of Arts in Biology from Rutgers University in 1979 and Master of Science in Cytogenetics in 1981 also Rutgers. Dr. Knezich attended the Pennsylvania College of Optometry earning his OD in 1986. Following graduation he served in the US Air Force as an Optometrist at Eglin AFB and Hurlburt Field in Florida, and Dover Delaware as a Reservist. While practicing in N.J. for 5 years post Air Force Dr. Knezich was in contact lens research with various manufacturers leading to his relocation to Jacksonville Fl.working full time for Vistakon in 1997.
While there he was on the team that developed and launched the Acuvue Bifocal and Acuvue 2. Returning to private practice 15 years ago in Brunswick at American Vision and serving part time as a consultant to the VA clinic in Savannah. Dr. Knezich is Proud to share his 30 years of experience at Vision Source Family Eye Care.
---
Brunswick Office Staff
Julie Kennedy – Corporate Operations
Janet Hassler – Operations/Frame & Lens Specialist
---
St. Marys Office Staff
Julie Kennedy – Corporate Operations
Shuntia "tia" Richards – Operations/Frame & Lens Specialist
---
Jesup Office Staff
Julie Kennedy – Corporate Operations
Melissa Sawatske – Operations/Frame & Lens Specialist