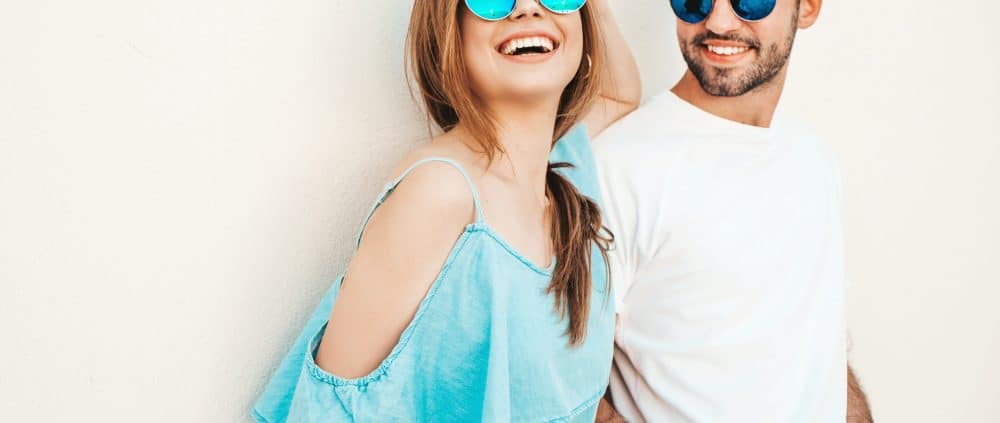 Prescription sunglasses can help protect your eyes from the damaging effects of the sun and from damage like photokeratitis. Many people only think to wear sunglasses in the summer, when it's hot and the days are long. While summer is the perfect time to wear sunglasses, you should also wear them in fall, winter and spring. As your eye doctor in Jesup, St. Marys and Brunswick, GA, we can help you get the sunglasses that will keep your eyes safe and comfortable throughout the year.
Benefits of Sunglasses
There are many reasons to wear sunglasses all year long, even when the sun seems less intense. When you are outside, you should wear sunglasses for the following reasons:
Protection from UV rays. UV rays can cause damage to your eyes over time. For example, people who don't wear sunglasses may be at increased risk of developing cataracts and macular degeneration. You can also get a temporary injury like photokeratitis, which is essentially a sunburn on your cornea.
Block glare. Glare from the sun can make activities like driving and navigating busy sidewalks more difficult. When you wear sunglasses, you can prevent accidents that occur when you can't see easily in the glare of the sun.
Reduce eye strain. Being outside in bright sunlight can cause strain on your eyes. Wearing sunglasses can reduce the effects of eye strain, or protect you from it entirely.
How to Choose the Right Sunglasses
Finding the right sunglasses can be fun. Start by going to your eye doctor for an updated prescription. Next, visit their showroom to try on different brands of sunglasses. Let the clerk help you decide what glasses fit is right for you. If the sunglasses you like are too big or too small for your face, your eye doctor may have a different size in the back.
Need Corrective Lenses? Get Prescription Sunglasses Today
If you have prescription eyeglasses, then you may or may not have prescription sunglasses. If you haven't updated your prescription sunglass lenses in a long time, now may be the right time to get sunglasses in Jesup, St. Marys and Brunswick, GA. Call Vision Source Family Eye Care to make an appointment.
https://vsfec.com/wp-content/uploads/2023/09/couple-with-sunglasses-posing-street.jpg
750
1000
admin
https://vsfec.com/wp-content/uploads/2021/06/vs-logo-sec-light.png
admin
2023-09-21 22:22:40
2023-09-21 22:32:46
Summer May Be Gone, But Sunglasses Are Still Important